The hot items this holiday are mostly electronic but I am going to share with ya'll some of my favorite holiday gifts for kids ranging in age from 10+.
1. The Nintendo Switch $299 This is a hard to find item this holiday season!
https://www.nintendo.com/switch/
Perfect for kids of all ages. Available online and in stores.
Photo Credit: Nintendo
2. Pottery Barn Teen Gray Leopard Leanback Lounger $269
Pottery Barn Teen
has a variety of cool patterns to choose from. If I was a kid, this would be on my wish list!
Photo Credit: Pottery Barn Teen
3. BlueTooth Hoverboard $199 on
Amazon
Built in speakers and app enabled make this a super cool tween holiday gift! Perfect for indoors and outdoors! Hours of fun and it gets your kids off the couch ;)
Photo Credit: Amazon
4. Razor Power Core E90
This is a really awesome electric scooter, recommended for ages 8+. Run time is 80 minutes, speeds of up to 10 mph and it is available in two different colors! My 10 year old would love this!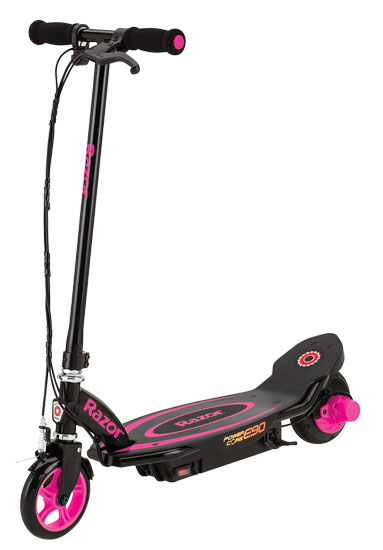 Photo Credit: Razor
5. Every gamer needs this awesome Rocker Video Gaming Chair Available online at
Amazon
for $86 complete with two speakers and a headphone jack.
Photo Credit: Amazon
Follow me on Twitter at
www.twitter.com/DisneywithKids