There are so many awesome toys on the market right now! I am going to share with ya'll a few of my favorite holiday gifts for children under age 7. Stay tuned for another holiday gift guide geared towards kids ages 7+
1. The Disney Princess Chariot Wagon is SO cute!! And it is under $100. Perfect for your walks, trips to the zoo, theme parks, etc. I just love the cute princess canopy!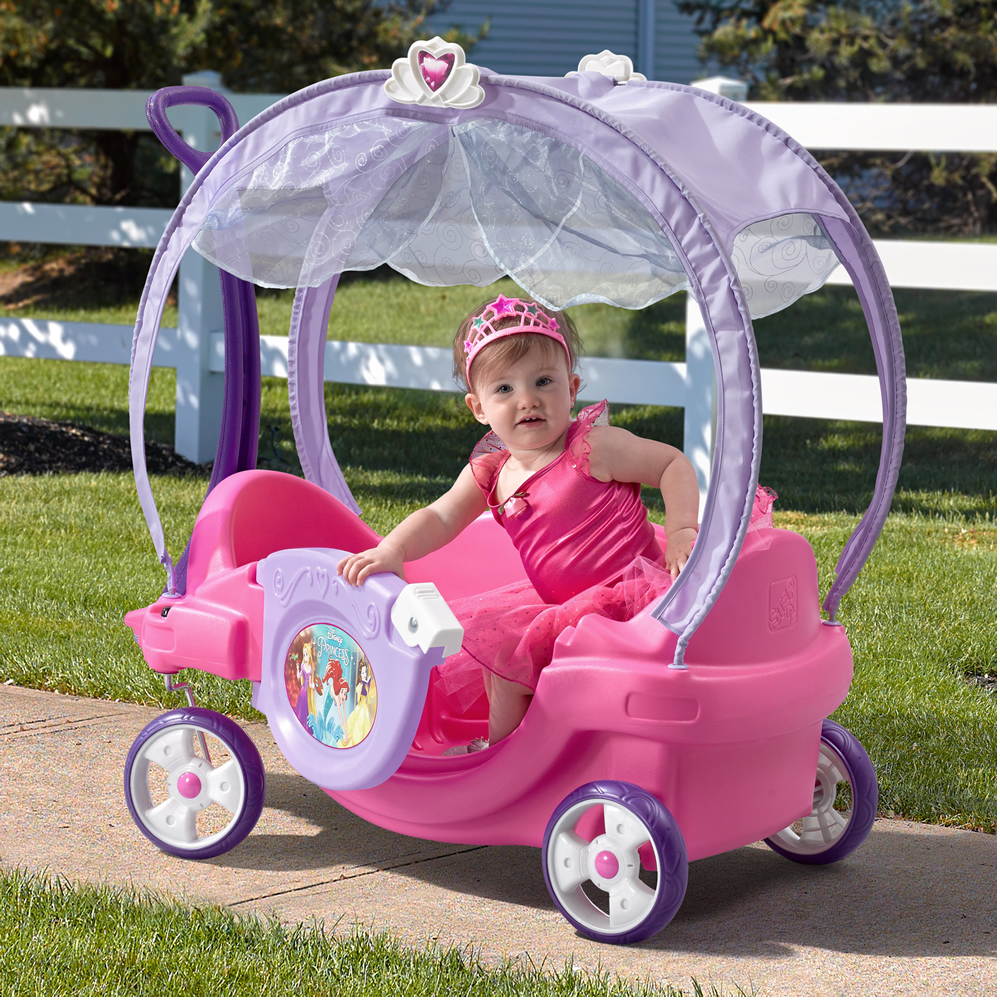 Photo credit: Step2 website
https://www.step2.com/p/disney-princess-chariot-wagon
2. Fisher-Price Little People Disney Princess Magical Wand Palace
You can purchase this at
ToysRUs
for $49.99
Photo Credit: ToysRUs
3. Lego Duplo Disney Junior Minnie Mouse Bow-tique
This is so cute! I have seen this at Walmart and ToysRUs. The set includes 2 Lego figures (Minnie Mouse & Daisy Duck). Perfect for ages 2-5. Retails for $39.99
ToysRUs
Photo Credit: ToysRUs
4. Disney Princess Belle Musical Tea Party Cart
Available at ToysRUs and I have seen it at Target also. It retails for $59.
Photo Credit: ToysRUS
5. Disney Junior Doc McStuffins All-In-One Nursery
My 6 year old loves Doc McStuffins and this is on her Christmas wish list!! You can purchase this at
ToysRUs
for $79.99. This was voted Preschool Toy of the Year! It is really cute and really allows children to use their imagination. Kids can rock the cradle, give babies a check up, measure babies height and weight, etc.
Photo Credit: ToysRUs
6. Disney Pixar Cars 3 Service Station
This is just the cutest! Perfect for indoors or outdoors. Kids can get creative and work on Lightening McQueen. Available for $69.99 at
ToysRUs
This is going to be a super popular holiday toy!
Photo Credit: ToysRUs
8. 6V Disney Frozen 3-Wheel Scooter Ride On
This is so adorable! Recommended for ages 2+ this 3 wheel scooter can go 2.5 miles per hour. Available for just $99 at
Walmart
in stores and online.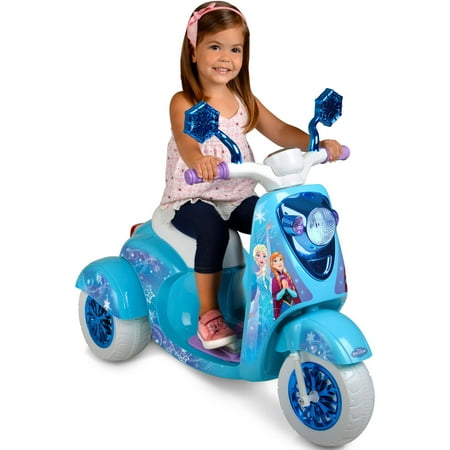 Photo Credit: Walmart
9. 24V Disney Princess Carriage Ride-On
Talk about a dream come true! If I were a child this would be on the top of my Christmas list. This adorable Disney carriage is available at
Walmart
for $398. *It does a run time of 45 minutes before it will need to be charged again*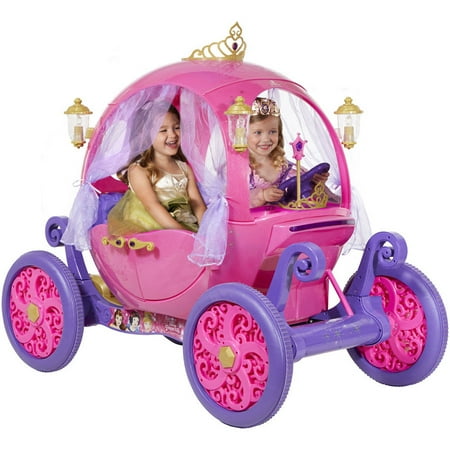 Photo Credit: Walmart
10. Disney Junior Minnie Battery Powered Quad Ride On
This is a really cute Minnie Mouse ride on, perfect for ages 18 months-3 years old. Available for purchase at
Walmart
for $215. This ride on can go 2 miles per hour.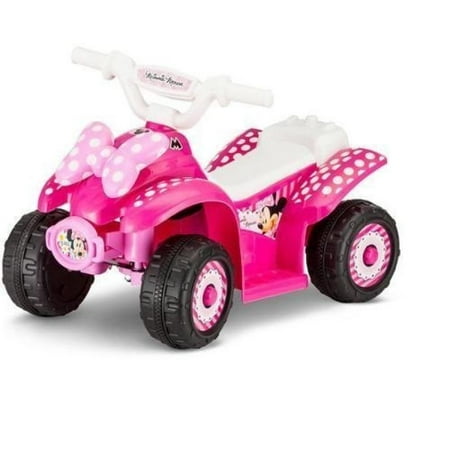 Photo Credit: Walmart
Follow me on Twitter at
www.twitter.com/DisneywithKids