There are SO many great toys available for the holidays. Today I am going to share with ya'll some of my personal favorites. We will countdown the top 10 toys for kids under age 10.
1.
KidiBuzz
Hand-held smart "phone" for kids to play games, text & voice message, take pictures & videos. Recommended for ages 4-9. Available at Target, Walmart & Amazon. Available in pink or blue. Retails for $99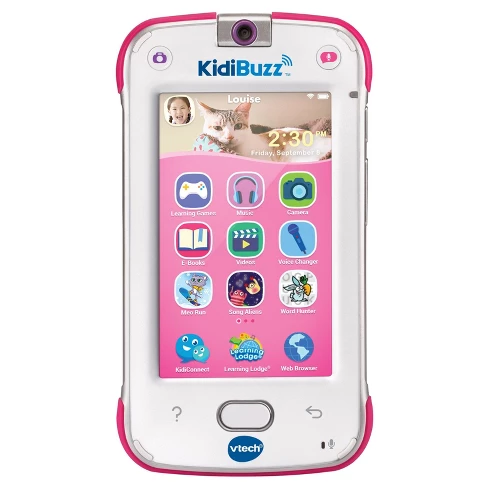 *Photo credit Target*
2.
Razor Electric Scooter
The electric scooters are so much fun and so popular. Recommend for ages 8+ these scooters can go up to 10 mph and hold up to 120 lbs. They can hold a charge for up to 70 minutes. Wow!! Retail for $120+ Various models and colors available.
3.
Barbie Power Wheels Jeep
The Barbie Power Wheels Jeep is such a fun must have for little girls. My girls loved their Barbie jeep for many years. The Barbie Jeep retails for $224 (on sale now at Target!). It can hold up to 130 lbs. It can go 2.5 mph and 5 mph and includes a working radio!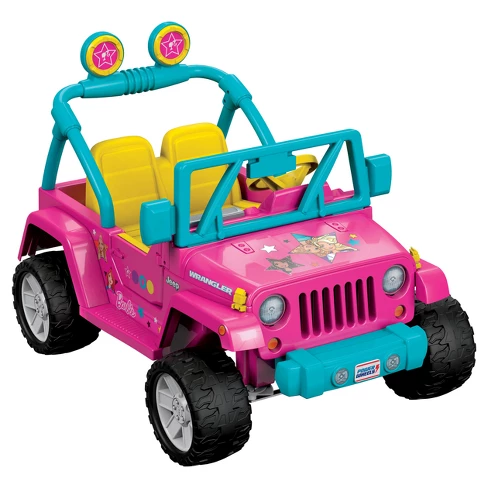 *Image Credit Target*
4.
XBox One Fortnite Bundle
I keep hearing all about Fortnite and thankfully my 3 kids are not into that lol but if it is on your child's wish list this Christmas then you can find the game at Target, Game Stop, Walmart and Amazon. Fortnite is available for several video consoles, Play Station 4, XBox one & Nintendo Switch. Prices vary but typically it is $29 for the video game. If you want the whole console bundle for XBox One expect to pay $249.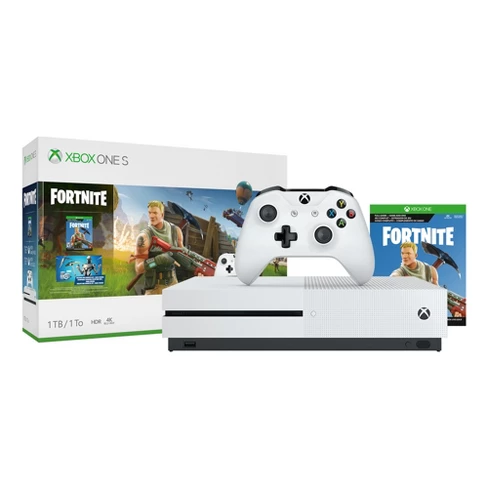 *Image Credit Target*
5.
Apple IPod Touch
Available in 6 fun colors, this is a popular gift for ages 7+. Heck, I even want one!! The ipod touch keeps you entertained for up to 40 hours. Perfect for road trips!! Retails for $175 range.
6.
90 Ft Zipline
This is what my son really wants for Christmas this year. How cool would it be to have your very own zipline?! I found this awesome zipline at Mindware.com (They have SO many awesome products ya'll, ranging from steam toys to science experiments) This 90 foot zipline retails for $150 This is a great way to encourage outdoor play for your kids!!
*Image courtesy Mindware.com*
7.
Ninja Line Backyard Challenge
This is another great way to encourage outdoor play!! My kids would absolutely love this Ninja Line backyard challenge course. The course includes various hanging obstacles and attachments for setting up the line to tree's in your yard. Retails for $99 Highly recommend this for your little warriors! *Attachments are available to add on too which makes it super exciting and challenging*
8.
Q-BA Maze Marble Building Sets
These Q-BA maze sets are so impressively fun and a great steam product. Prices range from $39 up to $200. Ages 6+ will love these incredible sets. Encourages your kids to build, use their imagination and get creative. Build different mazes each time. Some are even shaped like animals. So FUN!
*Image courtesy MindWare.com
9.
Microscope Kit
I had a microscope kit as a child and loved it. Perfect for the aspiring scientist.
10.
Barbie Dreamhouse
This three story dreamhouse is on many little girls wish list this holiday season. Be sure to start shopping for this one soon as they are so popular they are known to sell out. Retails $179. Sure to bring a giant smile your little Barbie lover's face.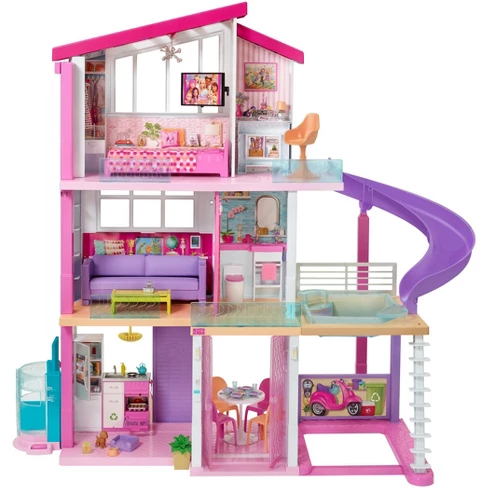 *Image Courtesy of Target*
Follow me on Twitter at
www.twitter.com/DisneywithKids